F.A.Q.
929 364 9001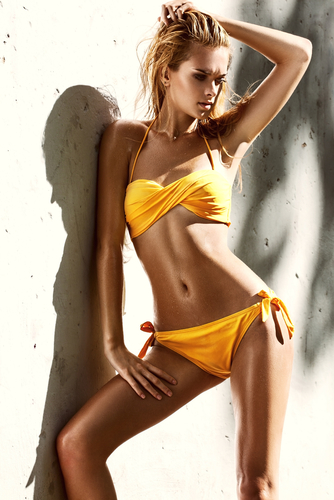 What is the donation to meet a model?
Donations vary per model. All non Negotiable GFE donations start at 600 per hour and end at 2000 per hour. You may contact us by phone, or by text message Tel number: 929-364-9001 or email to know about more about the models and donations and find out information on discounted multiple hour rates.
How long does it take for my NYC Escort GFE to arrive?
Our models are classy, elegant and beautiful. Escorts in NYC will arive dressed casual or as you requested. New York City Escort GFE will meet at your desired destination in Manhattan, NY in an approximate time of 30-45 minutes you date schedule for mimium of one hour. When you meet your Manhattan Escort please greet her like the gentleman you are. We service all NY surrounding areas. Outside Manhattan area takes 120 mins. Your date must be scheduled for a minimum two hours & full travel expenses.
How Far in advance do I have to schedule my appointment? 
Models are always more comfortable walking into a date with a gentelmen's glowing reviews! Please schedule 24 hours or more in advance your Beautiful Manhattan Companion. Same day appointments are accepted text or call 929-364-9001 (if NYC Escorts are available) If you want to meet, but don't know exactly when, feel free to contact us http://newyorkcityescortsgfe.com/contact/4586271522?preview=Y;use_flash=1 for a pre-screening. It's always easier to accommodate you last minute, when we already checked out your references and verification. Oh, and case you want to know more, We also cover this topic in our blog :)
Why are the models faces blurred in their photographs?
As much as our NYC Escorts love being your companions they also have a personal life such as school, work, family, etc. Therefore, our models like to maintain discretion and value their privacy. Become a member you will be able to view the Gorgeous models un-blurred photos!

Can I contact a model directly?
No, under no circumstances, you are allowed to contact any NYC escort model directly. Our models' security and personal integrity must be preserved at all times. The security and confidentiality level required to provide an elite service and to cater to the upscale New York City clientele forbidden sharing any personal information from our models. Confidentiality is paramount for our business integrity, our clients' public image, and the companion models' wellbeing. We take all the steps needed to guarantee privacy, discretion, and safety. We take security very seriously; thus, we cover end to end the entire escort service. Consequently, trying to get the model's private contact information, attempting to contact any model directly without using our agency booking department, or stalking any member of our staff, will ban you from our agency, and we will prosecute you to the extent of the law. Our cast enjoys an active life in their communities; our models have professional careers, attend college, and take part in hundreds of social activism across town. Our agency service ensures that both ends of the encounter have the most pleasurable experience while providing privacy and a safe environment. We are aware that several of our clients found a perfect match among our models and want to take their relationship to the next level. Please, inform us as soon as possible to make the required arrangement. We celebrate long-lasting relationships between our models and our clients, but safety protocols must be abiding by all parties involved
Can you email or send by text the models photos?
We are 100% Real & Authentic. Sorry, but we do not send by email or by via phone requested photos. We cannot send unblur photos of the models.
E-mail Inquires
We aim to respond to all reservation requests that has included all verification information within 24 hours. We do answer our own email and all emails will get a response. However, if you have not received a response to your email it may be do to the following:
A. You did not send required verification information
B. Your email was rude, vulgar or too graphic
C. We do not waste our time with emails or text messages that are short or child like for example "what's up" "hey" "you're hot" "i want to see you now!" You will not get a response. If you are truly interested in meeting our Gorgeous, VIP escort girls, it is our belief that you will introduce yourself properly and provide us with the required screening information to make us feel comfortable and safe.

Do you offer half hour appointments?
No, we do not offer half hour appointments. Appointments must be scheduled for an hour or longer. We do however, offer a discounted rate on multiple hours.
Do your models accept appointments with couples?
When you book an appointment that is 2 hours or more. We do have a select few models that will gladly accept appointments with couples. Keep in mind when scheduling a couples appointment that the rate is per person.
What information do I need to schedule an appointment?
Information exchanges is a prized and private it is simply use to verify you are who you say you are and that you're a upstanding gentleman.If you have any objections for being screened, kindly do not contact us. We do follow a strict verification procedure that will be explained to you via phone when you call to schedule your appointment. You can click here https://www.newyorkcityescortsgfe.com/screening/ Verifiable professional information (a link to a listing on your company site & a discreet email from your professional email to a secure email address of your own.
Your Full legal Name:
Your E-mail Address:
Your Mobile Phone Number
Date and Time of Appointment:
City of Appointment:
You Must Have At Least 2 Or More CURRENT References, and or ID, Linkedin account or other verification. So That We Can Verify. (Meaning In The Same Field You Found US From).
No Exceptions!
We Require For You To Provide:
1. Reference The Ladies Names,
2. The Links To Their Websites/Profile & Email Address

3. Your Full Name and email address
Your Information Is Strictly Confidential.
Please be courteous, we expect our models to be treated with the upmost respect at all times.
We value safety and security foremost, as well as the need for vigilante privacy.
We require all first-time gentlemen to be screened.
This is not only for out safety and comfort but for yours as well. In respect to privacy.
Forms Of Payment
We accept cash, wire transfers & money apps applications. All currencies are welcome (USD, EUROS, POUNDS ect)
Do you have an in call location?
We provide both out call and in call services. The model you choose can come to your home or hotel. If your located outside of Manhattan, NY your date must be scheduled minimum 2 hours or more and round trip travel expenses. We service all NY surrounding areas.
GFE Meaning?
Girlfriend Experience is widely misunderstood, as everyone has their own interpretation. Much like a regular girlfriend, some use the term to refer toan escort who provides embrace, dinner company and the overall experience of a more affectionate date. At New York City Escort GFE Agency, every experience is highly curated to fit your needs. We connect you with beautiful, smart women of equal sophistication to yourself, with whom can provide conversation, elegance and enjoyable companionship. Caressing, snuggling, shopping, dining , dancing club dates, country club dates, overnight dates, and awards show date there can be other things that may get included or left out, depending on each date. Ultimately a GFE will match you with someone whom you have strong rapport with, more than a friend, but less than a girlfriend. We guarantee your experience will be hard to forget. Elegance, class, beauty and a intelligent woman all wrapped up in one incredible package. To schedule your date and to know more about our Gorgeous models and allowances please contact us. 
Would you like to have a drink?
We appreciate the gesture but please do not ask to meet outside our schedule encounter ( drink, shows etc)
What do I need to schedule a date with an New York City Escort GFE
Please select 2 escort girls of your choice then please sms/text or call.
Can I negotiate the escort service fees with the models?
Each New York escort model is an independent contractor, who has an agreement with our agency to use our name, payment, and security department, and work exclusively with us. We are an introductory agency; therefore, we have no control or any power on the models' professional fees or the offered rate. Companion models set their rates, and we represent them on their terms. Your concern can be addressed during the booking process even though it is considered rude, asking the model for a discount in an already booked service. Sorry, but all the rates for New York City Escorts GFE are non-negotiable.
Do you have any reviews?
Yes, we have reviews! However... We do not believe in the justification of reviews. Our affair is to be remembered between you and newyorkcityescortsgfe.com alone rather than be posted all over the internet. You must remember, New York City Escorts GFE are companions, ladies of class, not a product of gossip. Time spent together with NewYorkCityEscortsGFE is to be discreet — from both ends.
Cancellation Policies
Traveling Outside the City of Residence Cancellation
In case of changes to your trip or if you need to cancel the booked escort service, please let us know at your earlier convenience. If the cancelation is made with more than seven days in advance of the encounter, there will not be any penalization, and your down payment deposit will be fully refunded. Notice that travel expenses might or might not be refunded according to the travel agency and airplane ticket policies. Our escort agency has no power on airline tickets or travel agency restrictions. For cancellations with less than seven days before the encounter, your entire deposit will be kept.
Hometown Cancellation
In the unlikely event that upon arrival of the New York City escort model, you find the model not suitable for you or you don't like her, you have the right to cancel the date within the first ten minutes by calling our escort agency or by requesting the NYC escort to call the agency in your presence for confirmation. In such a situation, we will ask you to give the model $100 to cover the transportation costs. Notice your NYC escort model can cancel the date for any reason she may find. She is a free business partner. However, the model must call the agency ASAP, and you must be present to confirm the encounter cancellation. Hometown cancellation must be made at least three hours before the encounter. Due to all the arrangements needed to provide our exclusive level of escort service, last-minute cancellation is not allowed. Our models devote a lot of time and money to get ready for one encounter. Also, they only book a few clients. For this reason, our agency may charge a cancellation fee. If the client doesn't show, he will be lifetime banned from New York City escort agency.
Travel Booking Conditions and Guidelines
Any booking or date requiring the NYC escort model traveling outside her hometown or city of residency or for overnight stays or longer encounters, we request a 50% down payment of the escort service fees plus the full travel expenses during the booking to confirm the reservation. The 50% down payment and travel expenses cost must be made by bank transfer. The rest of the escort service fees have to be made during the first five minutes after the New York City escort model arrives. You can handle the payment to your NYC escort in a discrete and beautiful gift bag or in a friendly, open envelope.
CANCELATIONS
Too many cancellations with us, will result in a lifetime ban from New York City GFE. Sorry but time is our most valuable resource.
Booking Parties
We do not schedule dates for parties to non-gold or diamond members.
Why do you decline the booking request and inquiries?
Our escort agency follows a rigorous protocol to handle each client's inquiry. Several reasons can force us to decline a client request. Our utmost priorities are models' security and client's satisfaction. You might not be able to book with us if you have been banned from other upscale agencies, your current or past behavior has been rude or inappropriate, or your personal data is fake, or we cannot verify it. We reserve the right to refuse service to anyone. You can ask about it to our booking department and read our escort service terms and conditions to learn more.
I want a particular model, but she is no longer on your site, where can I find her?
We are proud to work with the most exclusive companion women. Our NYC escorts work for a few weeks per year. Besides, some models come and frequently go because of their working or studying schedules. For this reason, we encourage our clientele to book their models ASAP before they are gone. Unfortunately, if we don't portray the model pictures and profile in our gallery, it means she is not working with us. We are unable to contact any unlisted model. However, we can suggest the best match for your preferences.