DISCLAIMER
Thank You Very Much For Visiting Our Web Site
Please Read Notice And Terms below, if you disagree with any of the terms listed below, please exit the website now.
Covid-19 Pandemic Latest Update. The New York City GFE escort agency manager team wishes a safe and relaxing time to all our clients and gorgeous NY escort models. We expect you and your loved ones are enjoying good health, and everything is going well with you. We want to take this opportunity to reassure you that your account balance, booked appointments' deposits, paid services, and membership fees held by the agency's trust are secure and ready to be used at your earliest convenience after the lockdown is lifted. We know that our clientele is more than eager to meet our new models and their favorite companions. Our team is ready to deliver the outstanding level of service you deserve.
We are looking forward to the social restriction lift to keep providing the best NYC escort service. We have communicated all our clients' messages to our fantastic models, and all of them are missing dating you.
While we strive to enforce all CDC guidelines and proceed with the highest care possible, it is impossible to ensure complete Covid-19 protection. Therefore, We cannot be liable, held accountable, or take any responsibility for anything or any affection that may occur as direct or indirect contact between our staff, models, and clients. You accept that by requesting or receiving the model's introduction, you agree to take complete responsibility for your health care and personal hygiene. Also, you release New York City GFE escort agency, its employees, managers, owners, and subsidiaries from any liability for any health affection or wellbeing disruption caused by the COVID-19 pandemic or any biological hazard related or not to the CoronaVirus 19.
This Site Contains Adult Related Material.
If you are under 21 years of age or if it is illegal to view adult material in your jurisdiction, please leave now.
By entering this website, you agree that you are choosing to receive the information on this website. You understand and accept responsibility for your own
actions, thus releasing the website owner, the website builder software, its staff, affiliates and advertisers from all legal liability. These web pages are not intended to be viewed by minors.
Money exchanged is for companionship only and anything beyond that is a choice made between two consenting adults and not contracted for by the site or its creator(s).
Under no circumstances does the website owner, the website builder software, its staff or affiliates consent to or has knowledge of any illegal or immoral activity committed by anyone associated with this website.
The client must treat the ladies always with respect and make sure nothing is done, she does not agree with, inciting the model in the consumption of illegal substances or too much alcohol is strictly forbidden.
We would like to remind you that for the duration of her contracted services the model is fully under your protection and care. Filming or the taking of photographs of the model is strictly forbidden, unless otherwise agree upon with the agency on the model's behalf. The deal is valid only for the client and not for any third party.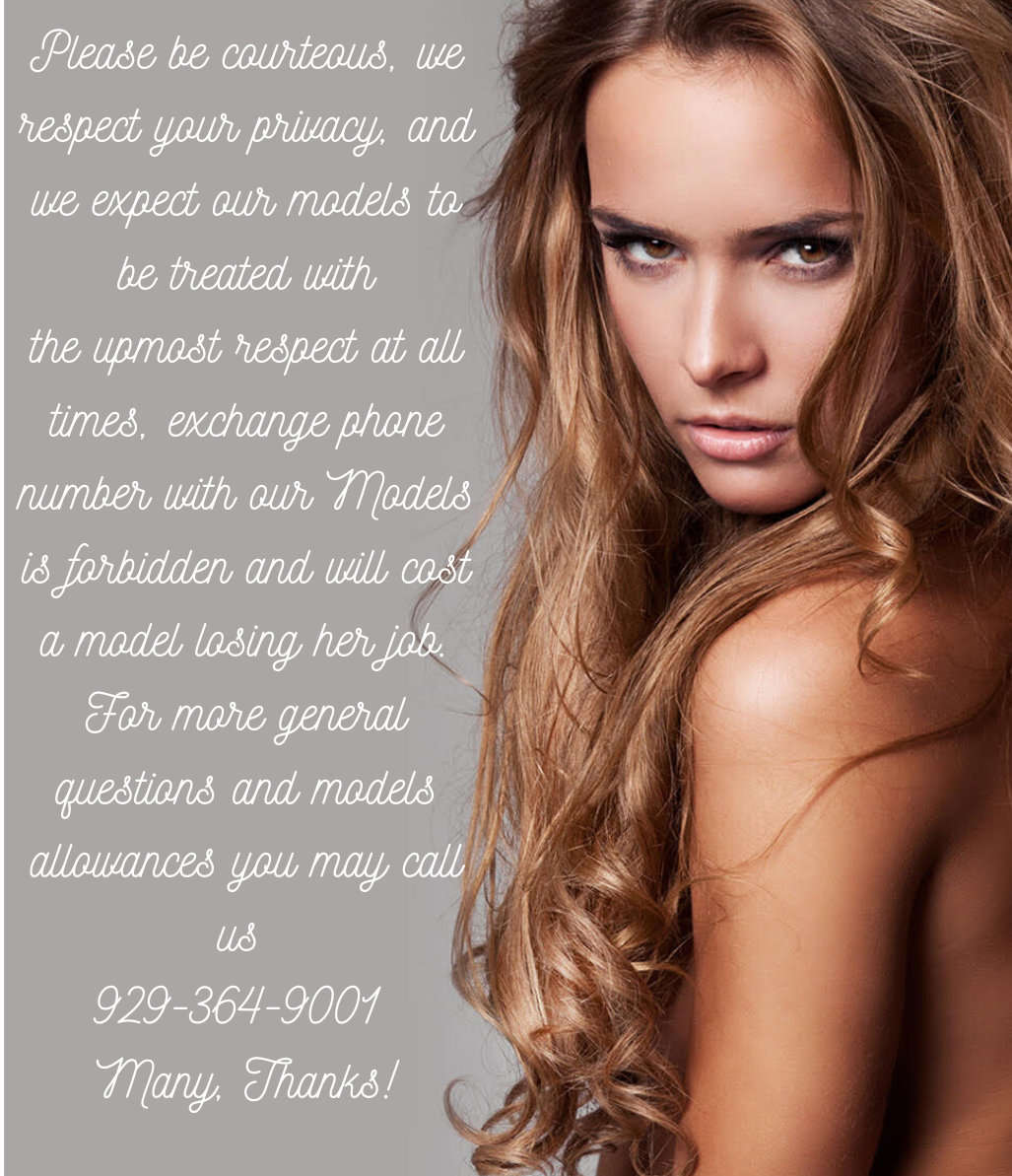 .